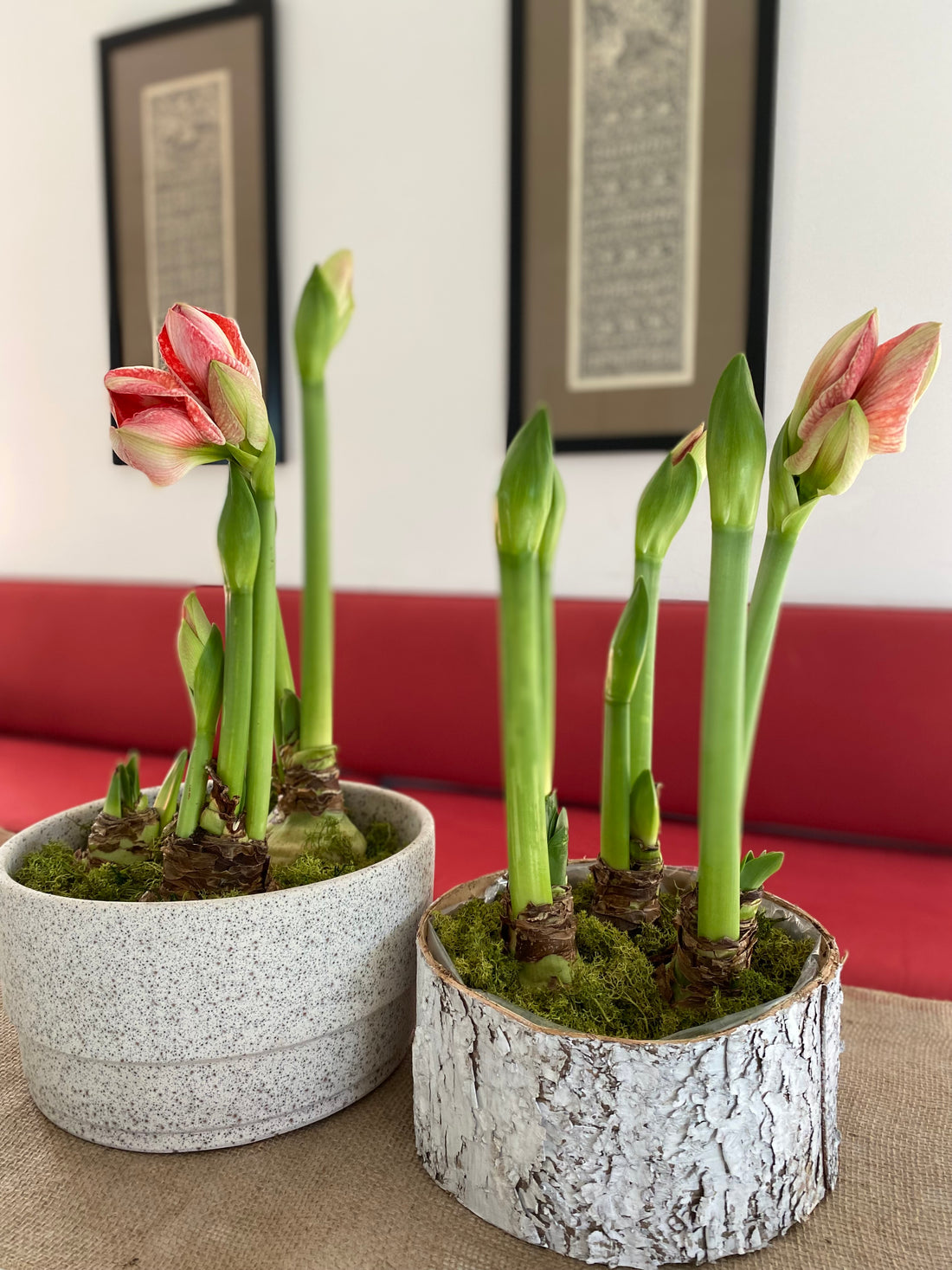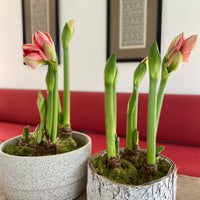 Potted Amaryllis and Paperwhites
Amaryllis and paperwhite bulbs are nothing short of... well... extraordinary!
Watching these beauties go from bulb to bud to bloom indoors is such a wonderful way to stay connected to the wonders of nature during the cozy winter months.
Give yourself or a loved one the gift of seasonal beauty while we wait for spring!
It includes everything you need to create a spectacular display all season long, including premium size bulbs, soil, moss, a beautiful reusable container, and a grow guide with tips on how to care for it.
Here's what makes them special
These are not your ordinary big-box store bulbs! Bigger bulbs=More stems=More blooms!  I have sourced premium bulbs (only 2% of bulbs sold typically are this size).

I have nurtured these babies just like I do my seedlings, giving them all the right conditions and TLC so they are ready for you to enjoy them without any worries.

Potted in soil (and not water) so the bulb can be saved and used again next year - you know sustainability is important to me.

Minimal packaging and grown-in ceramic containers that can be reused.