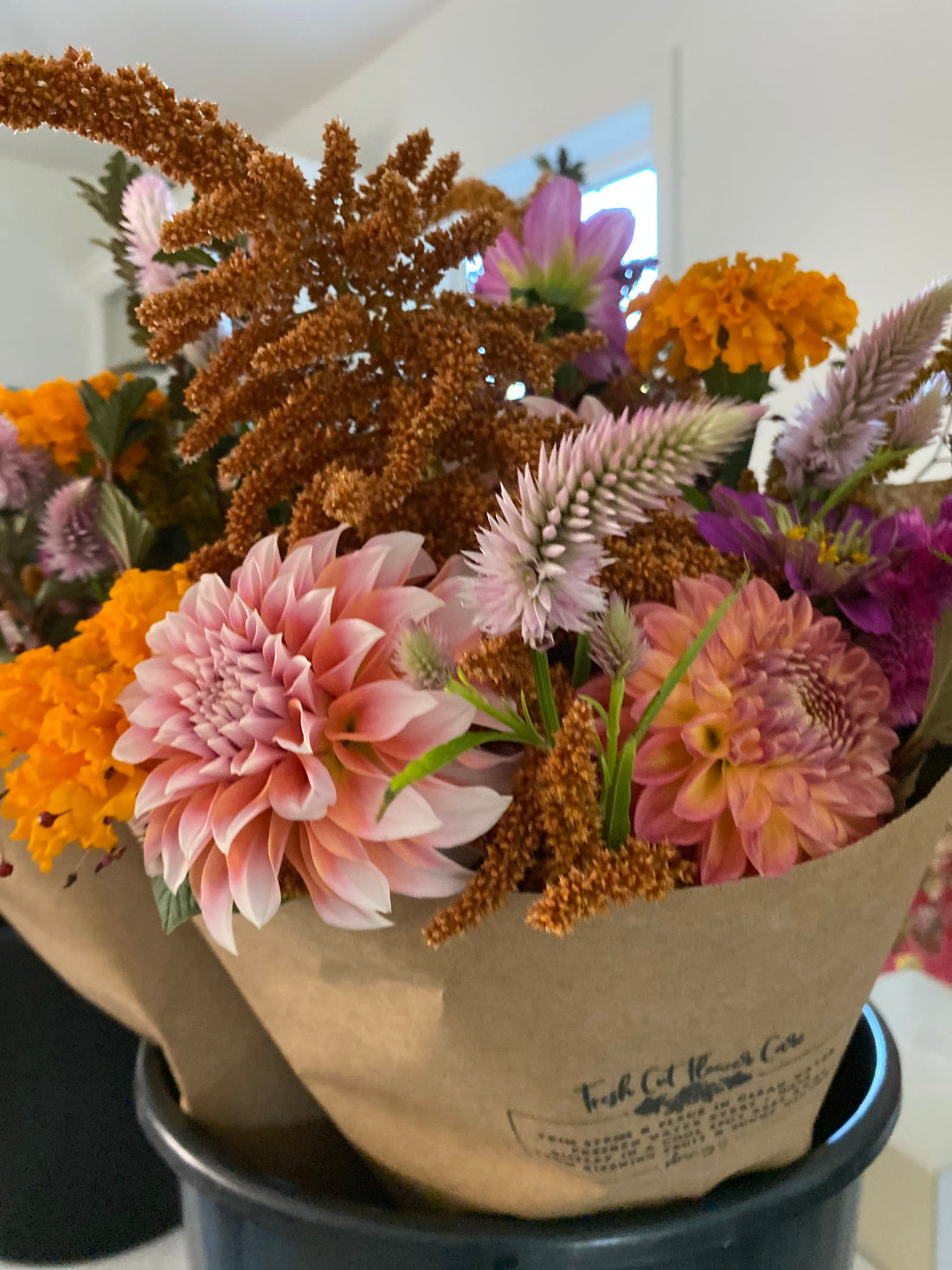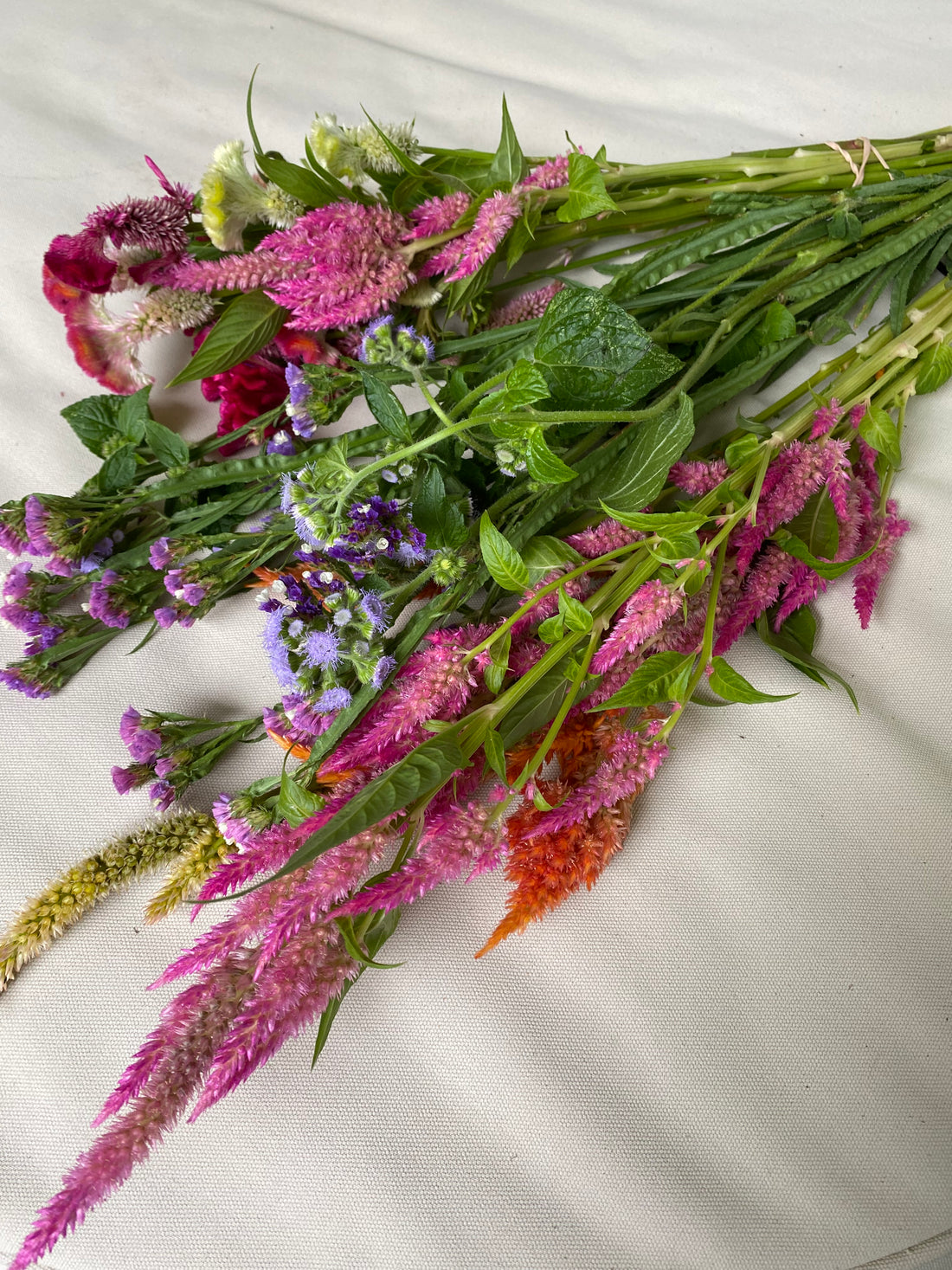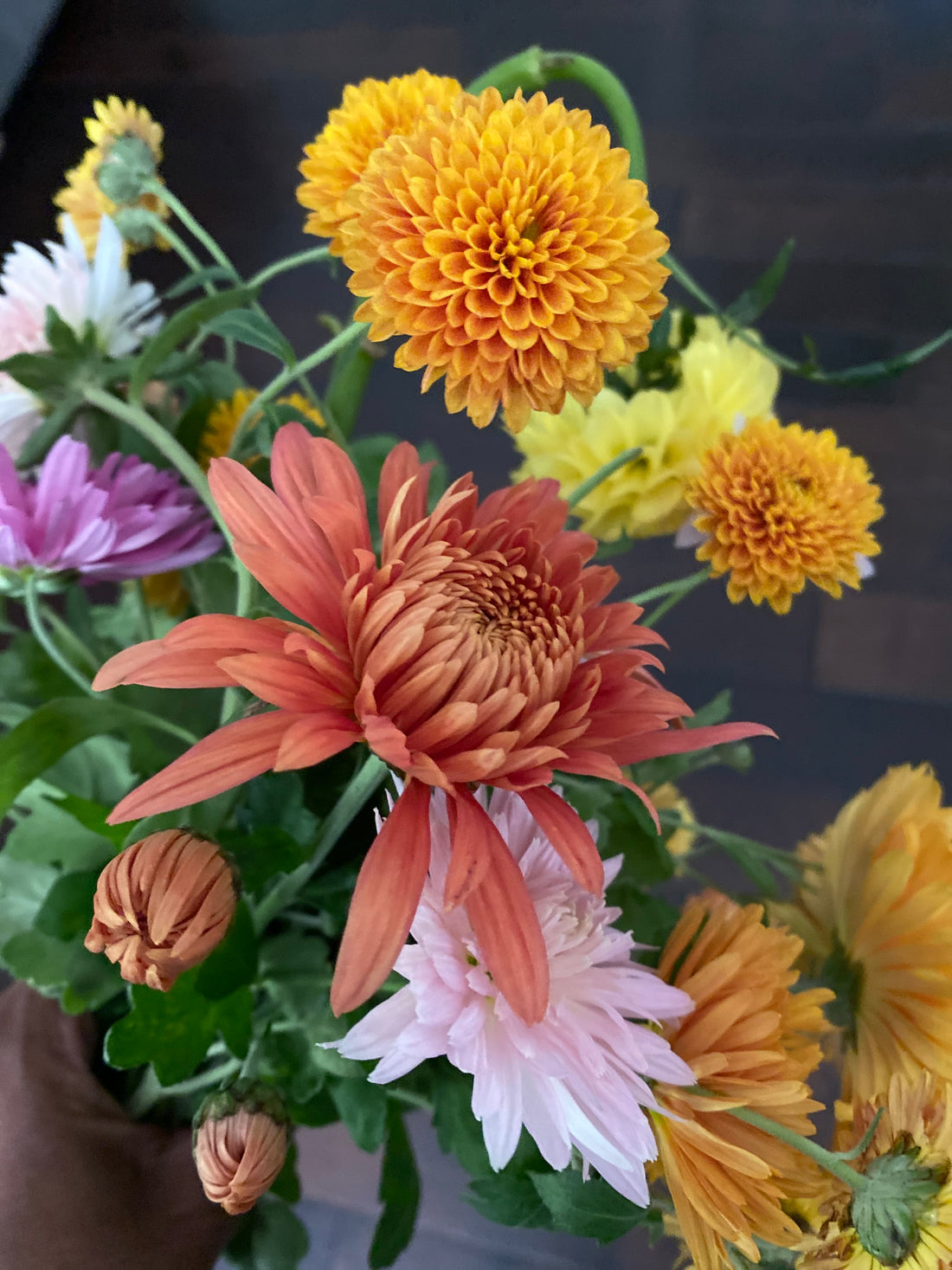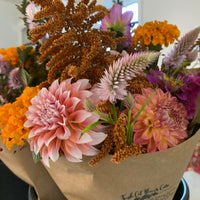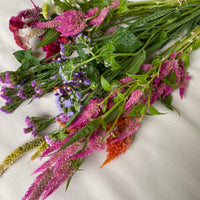 Local Virginia Grown Fall Flowers (1 or 2 weeks)
Welcome fall indoors with these beautiful locally-grown mixed-cut flowers: From dahlias and mums to celosia and marigolds. 
Not your average grocery store varieties!
All flowers are sustainably grown in my urban cutting garden and complemented as needed by passionate women-owned farms in the DMV. 
If you believe in protecting our environment, supporting our local community, and are ready to be amazed by the beauty grown seasonally in the Washington DC (DMV) area, you're in the right place! 
DMV friends, it doesn't get more local than this! You are not going to want to miss it - trust me!
What's Included
Each bunch includes 15 stems of the best of what's in season wrapped in a paper sleeve. 
Delivery/Pick-up

Choose from one or two weeks: Available on September 26th and/or October 17 
* This product is only available for local pick-up from Falls Church VA or deliveries within a 10-mile radius of 22046 are available for an additional fee to each address. If the order involves delivery to more than one address, please submit a separate order for each. 
* If you are ordering multiple bunches for delivery to one address, please pick the Delivery option once, and then use the Pickup option for the rest so you will only be billed the delivery fee once.