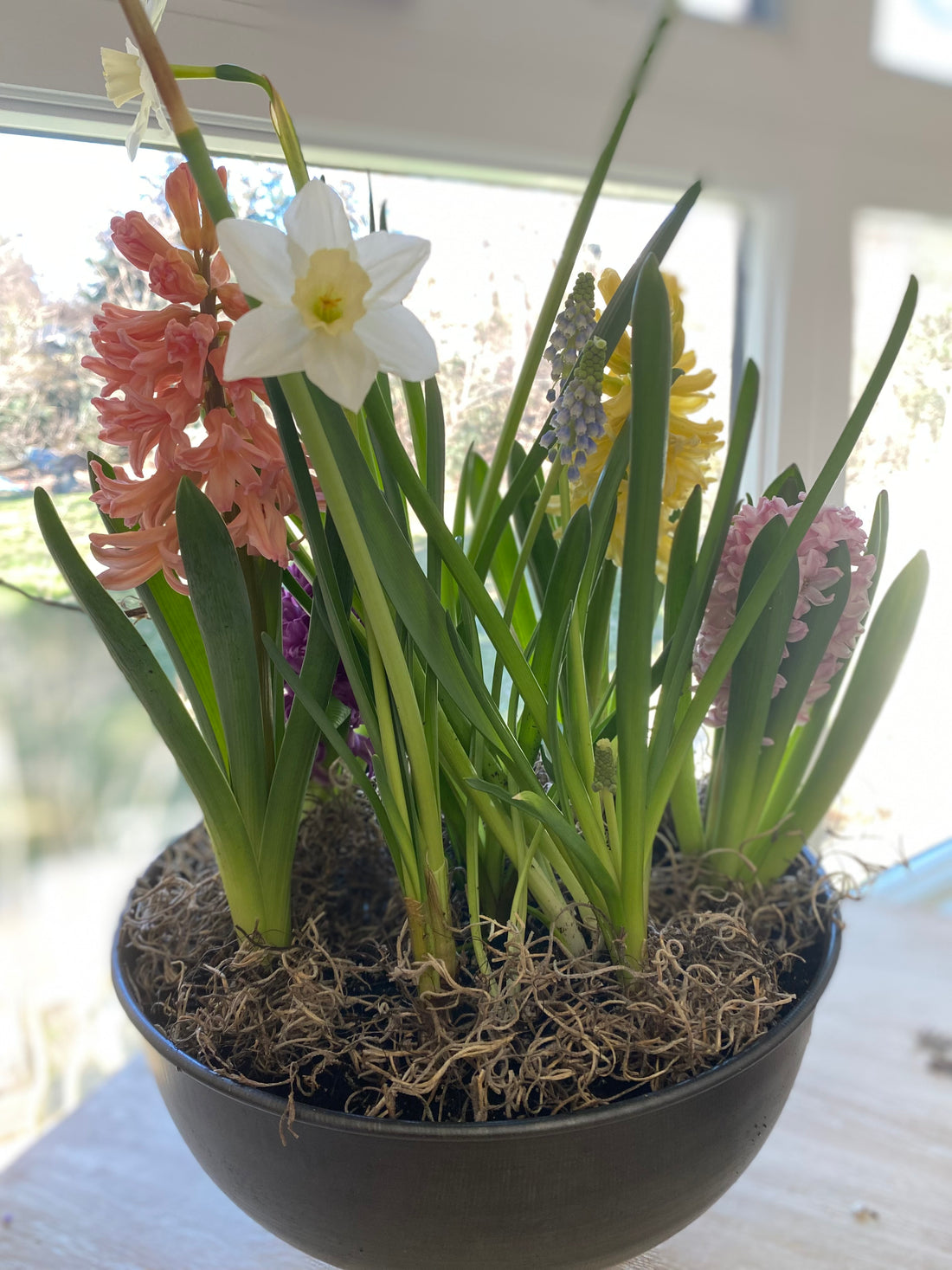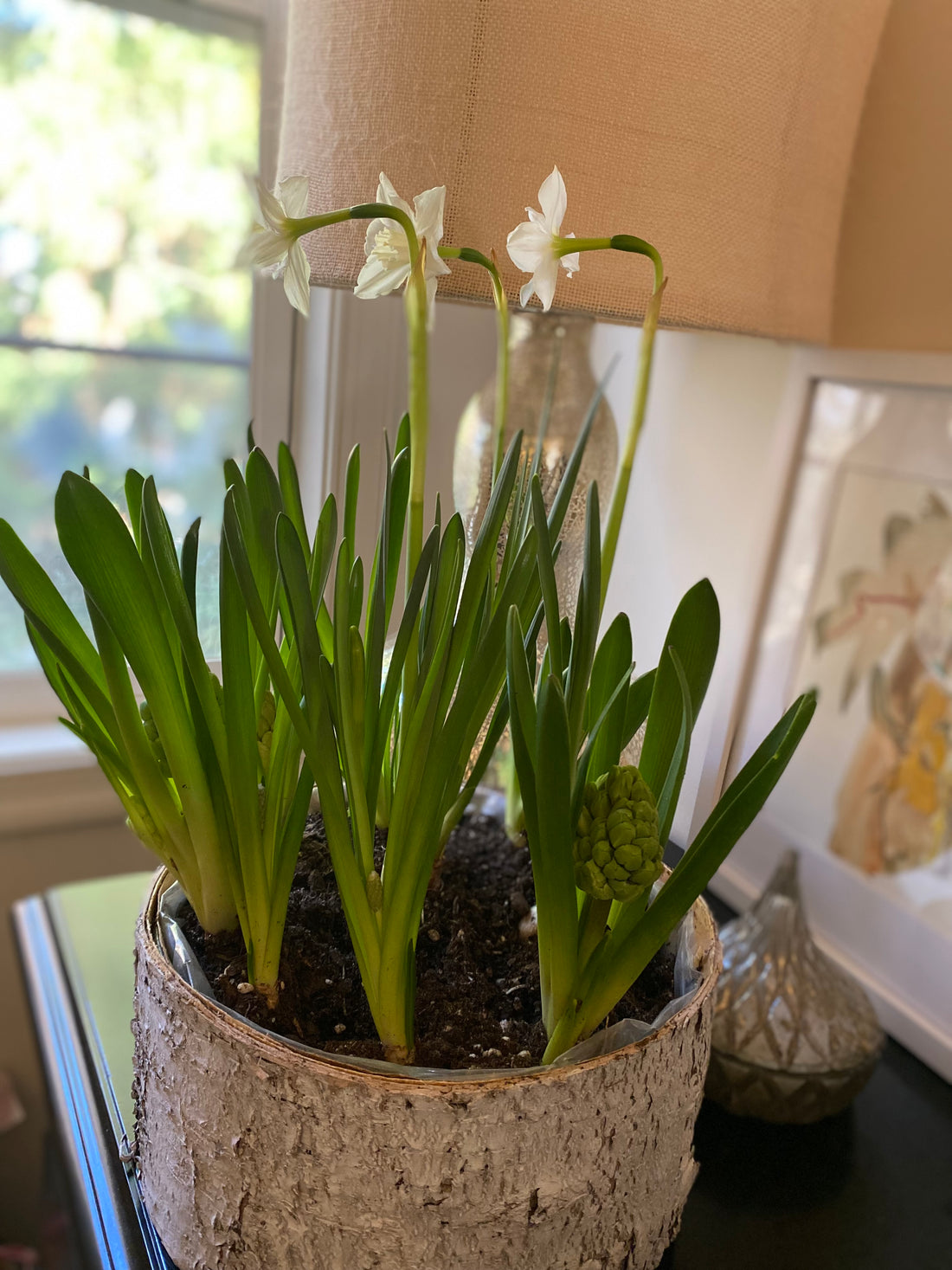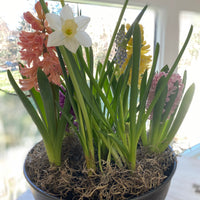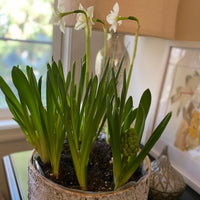 Indoor Spring Bulb Garden
If you are ready to bring the magic of spring indoors, these gorgeous spring bulb gardens are perfect! Filled with beautiful varieties of daffodils, hyacinth, and muscari, 
these tabletop displays will add a splash of vibrant color and natural beauty to your home.
These unique reusable containers are great to add to your kitchen island, coffee table, or console table!
All you have to do is wait for each bulb to open up and wow you for days!