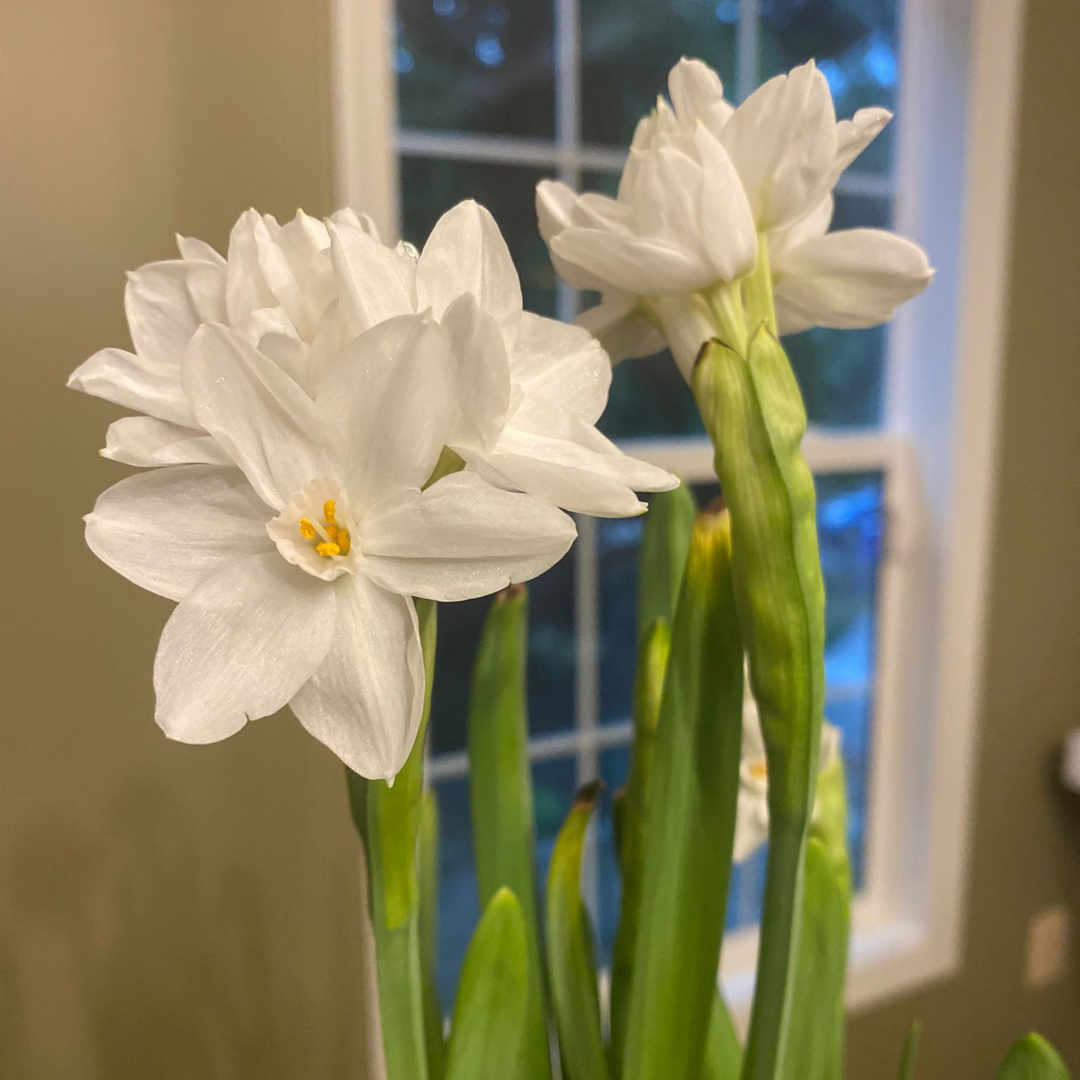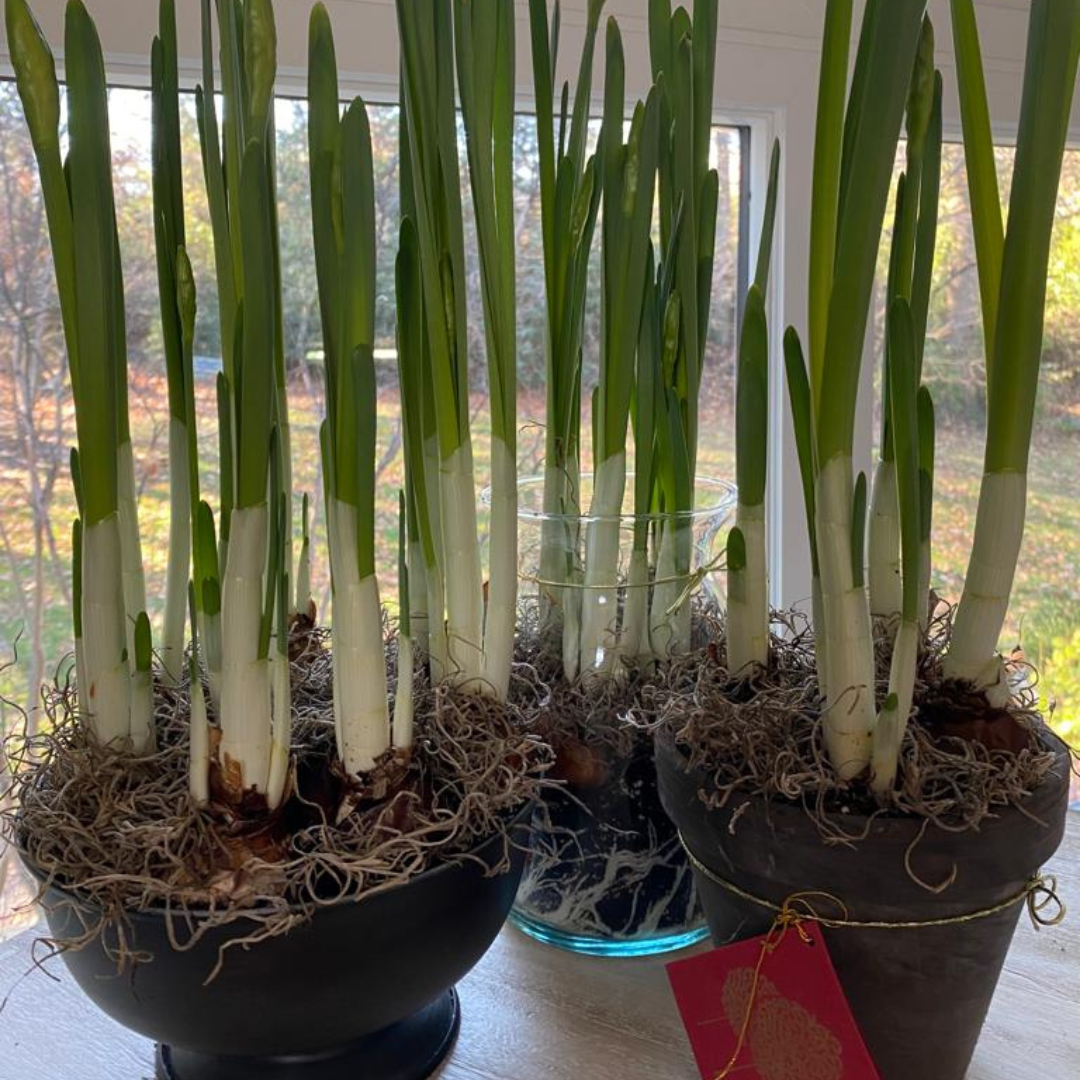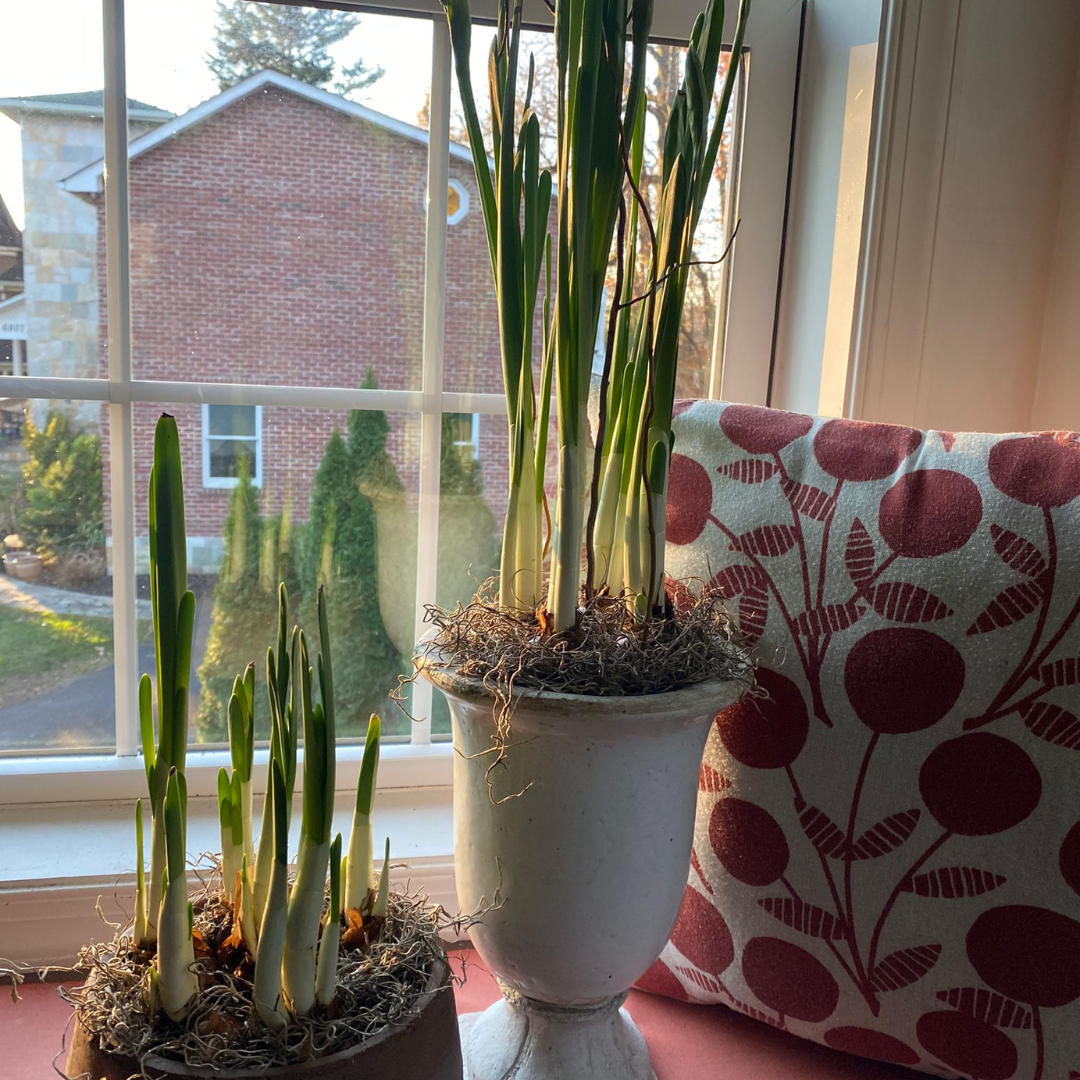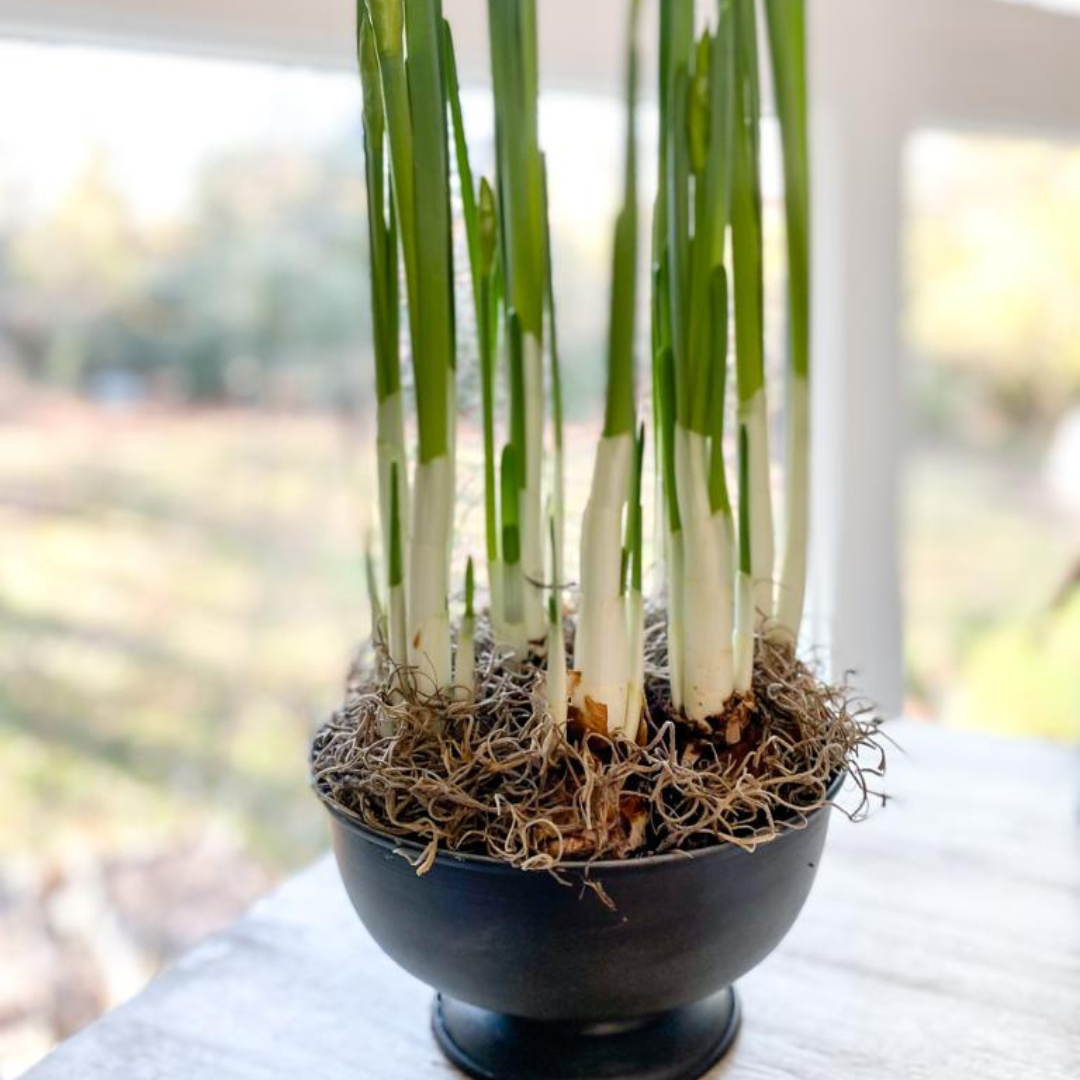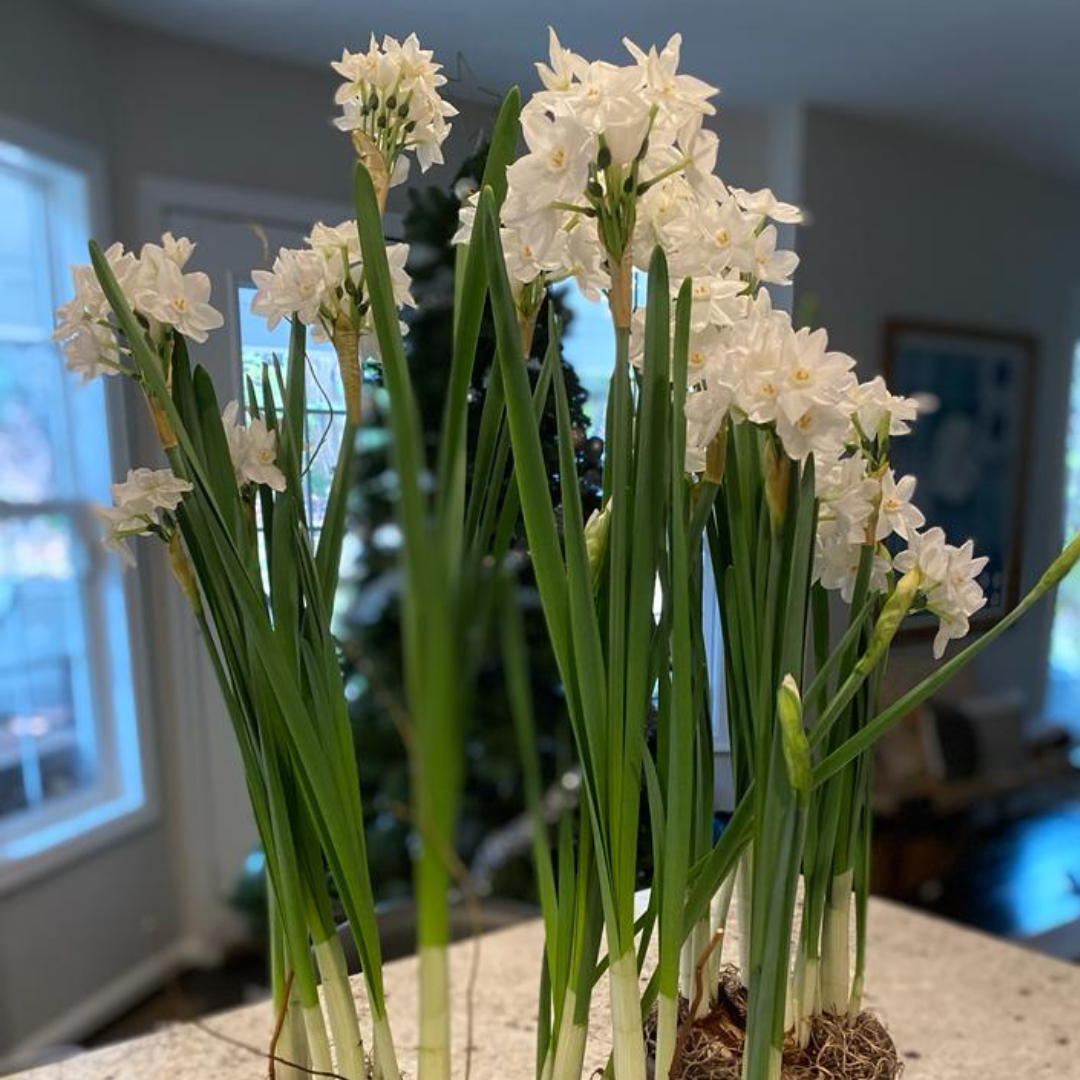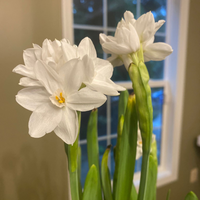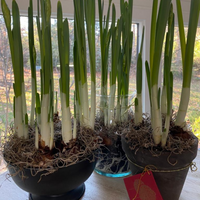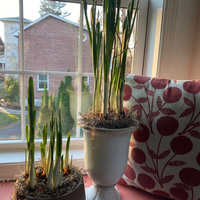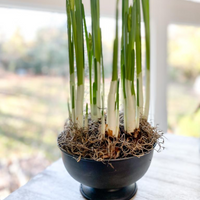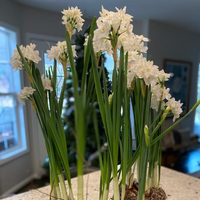 Potted Paperwhite Displays: Done For You
Paperwhites, a special type of daffodil, are nothing short of... well... extraordinary!
Give yourself or a loved one the gift of seasonal beauty and add some fresh magic and color to the holidays and winter months. 
Each bulb has already been potted up and started for you so you can enjoy watching these beauties go from bud to bloom indoors. 
What's Included
Includes everything you need to enjoy a spectacular display all season long, including anywhere from 3 to 10 bulbs depending on the option you pick, a beautiful reusable neutral container, soil, moss, and a growing guide with tips on how to care for it.  The containers vary by size and are not always the same as in the picture but thoughtfully curated nonetheless!
Here's What Makes This Special

These are not your ordinary big-box store bulbs like Ziva! Bigger bulbs=More stems=More blooms!  I have sourced premium bulbs that are less fragrant. 

I have nurtured these babies just like I do my seedlings, giving them all the right conditions and TLC so they are ready for you to enjoy.

Potted in soil (and not water) so the bulb can be saved and used again next year - you know sustainability is important to me.

Minimal packaging and grown-in ceramic containers that can be reused.
Delivery/Pick-Up
This product is only available for local pick-up from Falls Church VA or deliveries within a 15-mile radius of 22046 are available for a fee of $10 to each address.

If the order involves delivery of multiple pots to one address, please pick Delivery once and Pick up for the rest. 

If the order involves delivery to multiple addresses, please either submit a separate order for each or pick Delivery for each item ordered. If the address is beyond the 15-mile radius from 22046, additional charges might apply. 

Upon placing your order, you will receive an email or text to coordinate Pick-up/Delivery details.