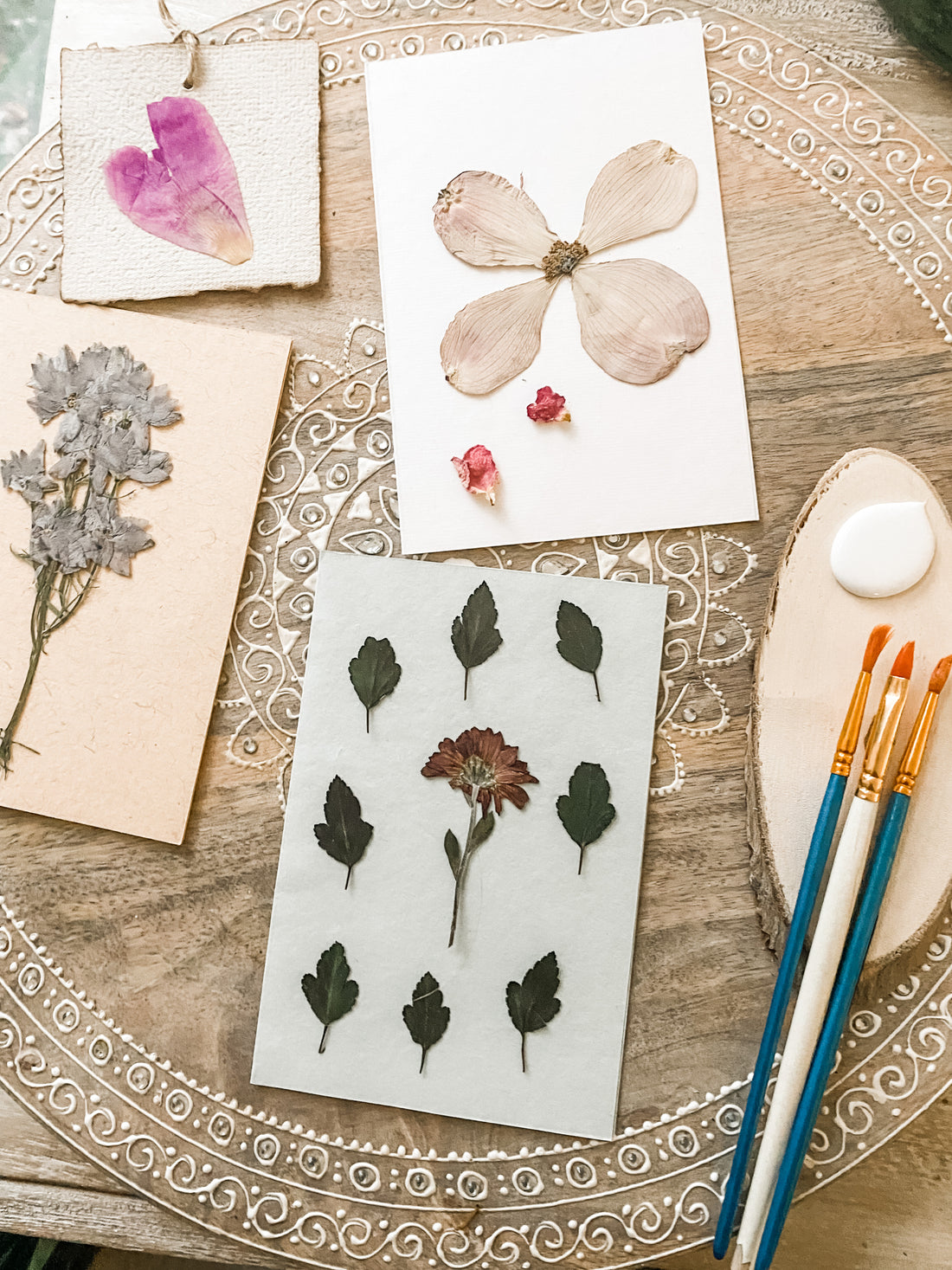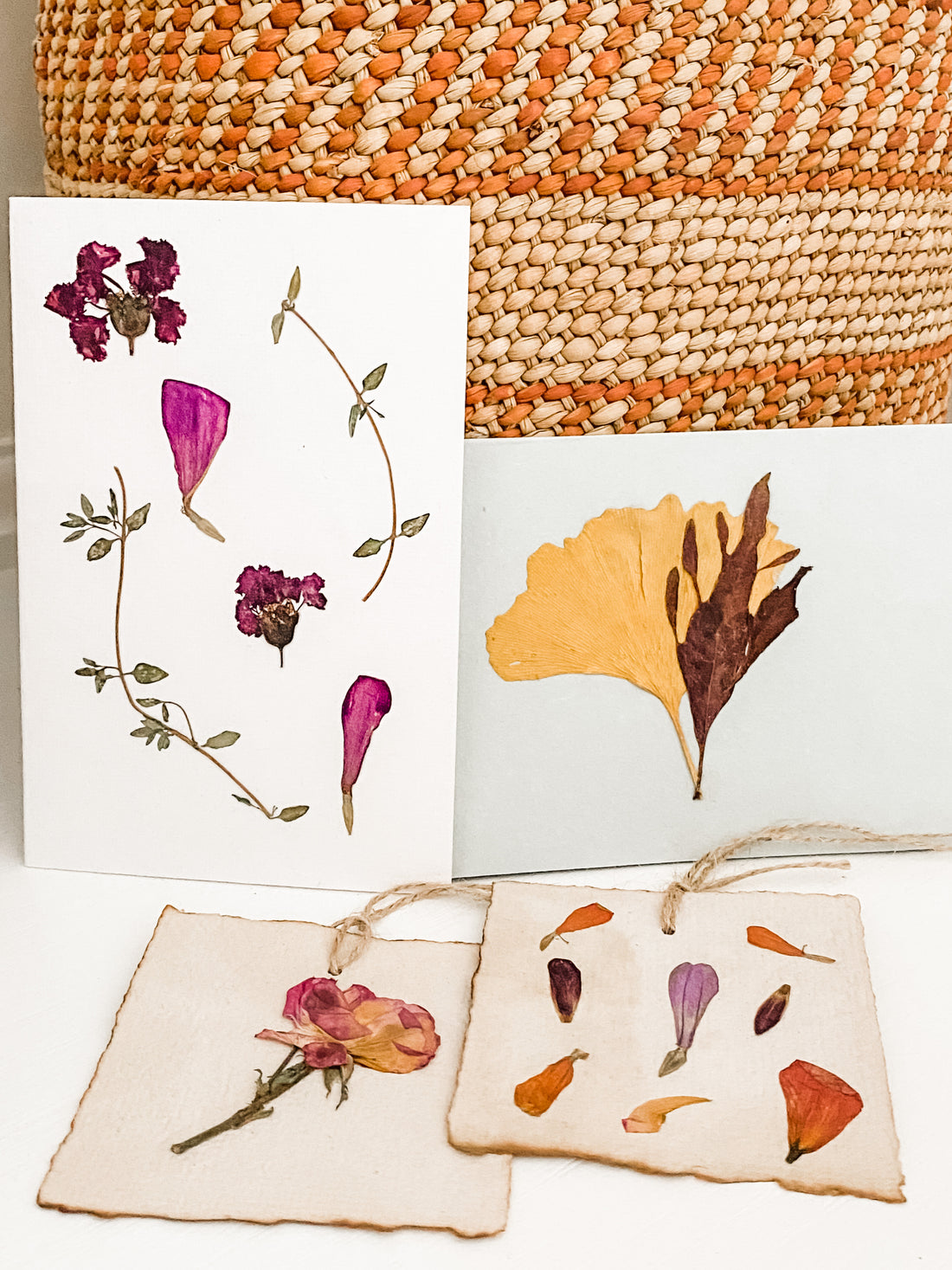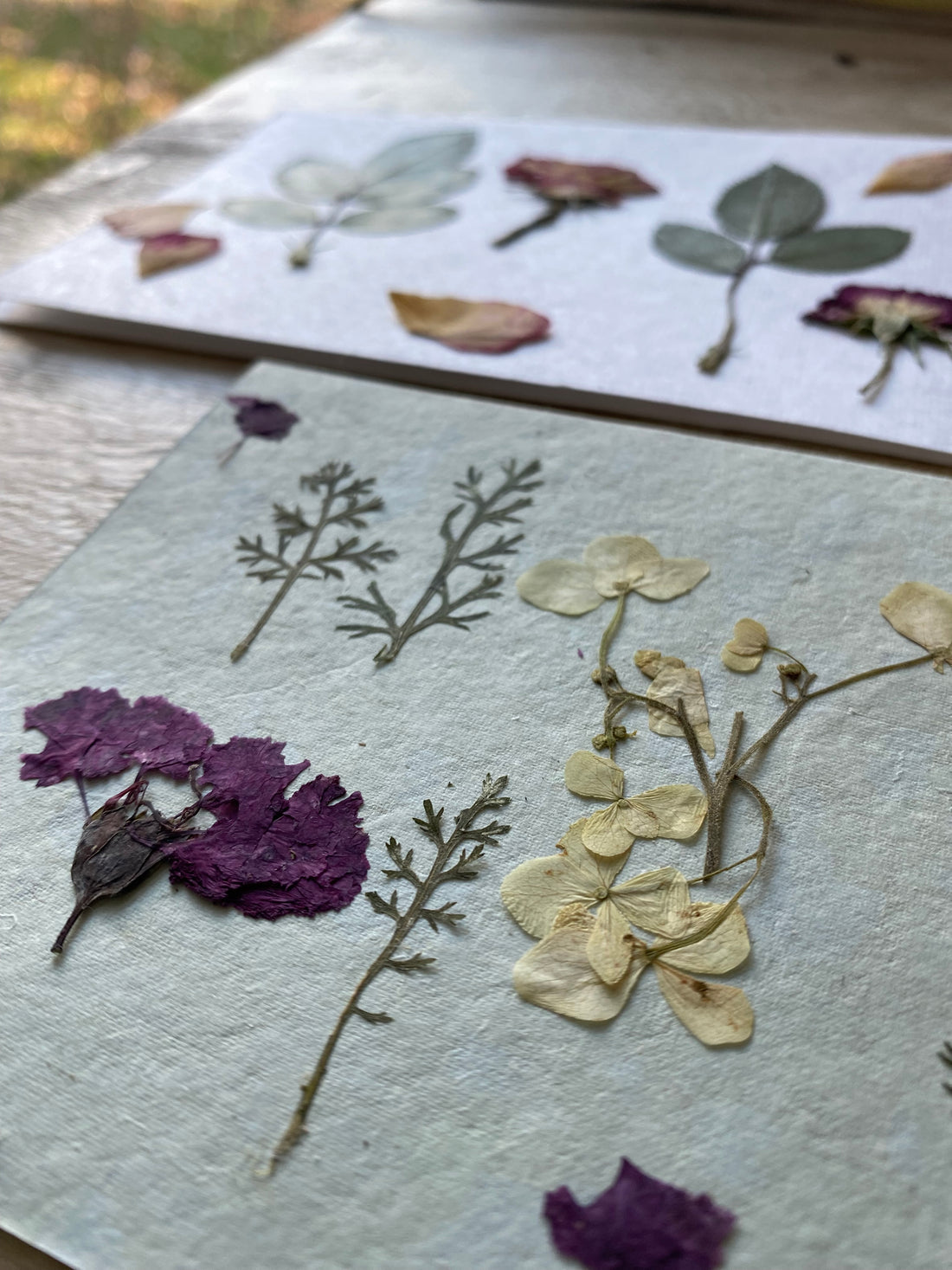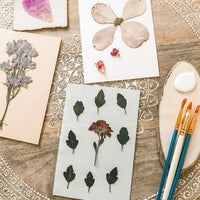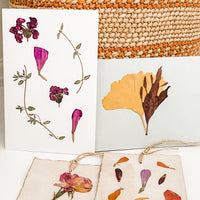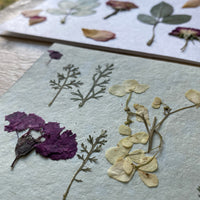 Pressed Flower Notecard Sets
These beautiful and unique handmade real-pressed flower notecards will make every recipient of your cards feel special and appreciated. No two cards are alike!
Made with beautiful handmade paper I grew up with in India and pressed flowers grown by me in my Washington DC area cutting garden!
Whether you're sending a thank you, wishing someone a happy birthday, or sending a special message of love, these cards are perfect for any occasion and are sure to make a lasting impression.
Each set of 6 handmade cards comes in a ready-to-gift box with handmade paper envelopes.